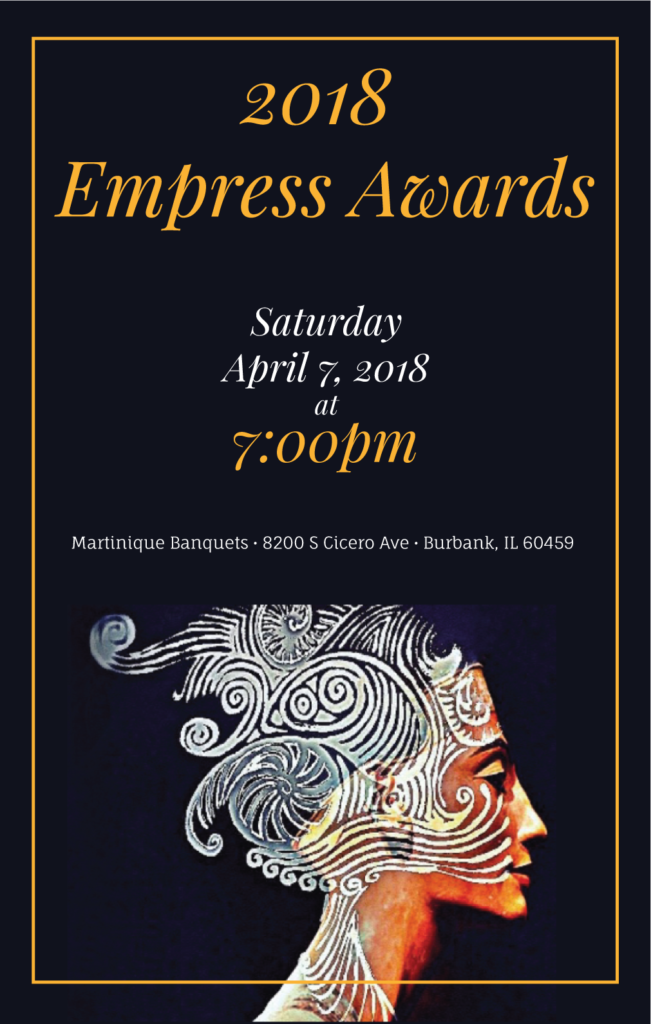 The 2018 Empress Awards are just a few months away!
We are using a new system this year to collect ticket sales. When you click the PURCHASE button, you will be directed to PayPal's site. A PayPal account is NOT required – you may pay securely with a debit or credit card in addition to PayPal.
If you purchase more than one ticket, please leave your email address at checkout (for bookkeeping only). Once you pay, you'll be able to download your ticket as a PDF. Thanks, and we look forward to seeing you!
Purchase VIP Tickets
$100/ea
Purchase Regular Tickets
$80/ea
Empress Awards Tickets